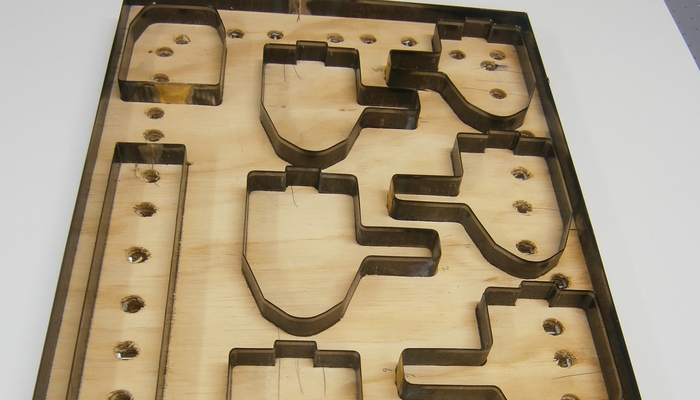 Press Knives Engineer
At Fine Formes we have a highly skilled press knife engineer who's been a specialist in the manufacturing of high-quality press knives since 1961.
With our experience and knowledge, we have helped clients overcome common press knife cutting problems and will gladly advise on how to get the best from our knives.
We only use cold rolled high carbon steel for long-life performance and it is the highest quality steel made in Japan by Sumitomo Metals. We can supply you with machine press knives to give products that are reliable and cost effective.
Some of our established customers are manufacturers of high-quality leather goods such as handbags, belts, shoes, mud flaps and hats.
In addition, we can also supply knives to cut soft toy materials.